Family Will Package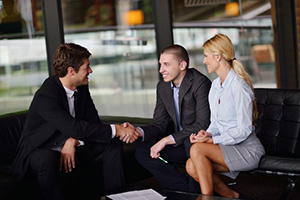 Most everyone needs a Last Will and Testament. But parents with minor children in particular need to have a Will in place. Our Family Will Package is designed to meet the specific needs of clients with minor children.
A Will allows you to determine how your assets will be distributed after your death. Because minor children are not allowed to inherit property in Tennessee, a Will allows you to determine how your property is to be held on their behalf, and by whom. A Will is also an appropriate place to appoint the Guardian(s) for your children in the even both parents have passed away. In a Will, you also appoint the person(s) who will be in charge of administering your estate. That person distributes your assets according to your will, and pays your debts out of your estate.
There are other essential documents, however, that are an important part of any estate plan to determine how your affairs will be managed during your life if you are unable to handle them. Our Family Will Package includes a financial Power of Attorney and a Health Care Power of Attorney, both of which allow you to authorize someone to act on your behalf in conducting financial affairs, and in making medical decisions if you are unable. The Family Will Package also includes a Living Will, which allows you to make certain end-of-life medical decisions now in case you are in a terminal condition and incapacitated.
Proper estate planning, however, involves more than just preparing legal documents. We also want to provide you and your loved ones with peace of mind in planning and executing your wishes. Our Family Will Package includes an initial consultation for you, and a meeting with your loved ones after your passing to discuss the steps they may wish to take in handling their estate properly.
Our Family Will Package is available for a flat fee of $1100 for individuals or $1595 for couples. It includes:
Initial Consultation
Last Will and Testament
Trust Protection for Minor Children
Appointment of Guardian(s) for Minor Children
Health Care Power of Attorney
General Durable Power of Attorney
Living Will
Signing Ceremony w/ Witnesses Provided
Notary Service
Estate Planning Overview
Peace of Mind Meeting for Loved Ones
Get started by completing and e-mailing our Online Will Form, or call to schedule an appointment with an estate planning attorney: (615) 353-0930. Home visits are also available.
Our goal is to make the estate planning process simple, convenient, and thorough for our clients.